Viro

-Genome Browser

Comparative genomics reveal the genetic basis of phenotypic variation between different strains of alphaherpesvirus.

Alpha-herpesviruses infect the host's nervous system. Distinct virus strains display phenotypic differences in neurons, such as different rates of spread from neuron to neuron. The Enquist lab website has more information on HSV-1 and PRV biology.

Click on one of the images below to select strains of the corresponding genome to view in the GBrowse browser. Tutorial available here.
Herpes simplex virus 1 (HSV-1) Genomes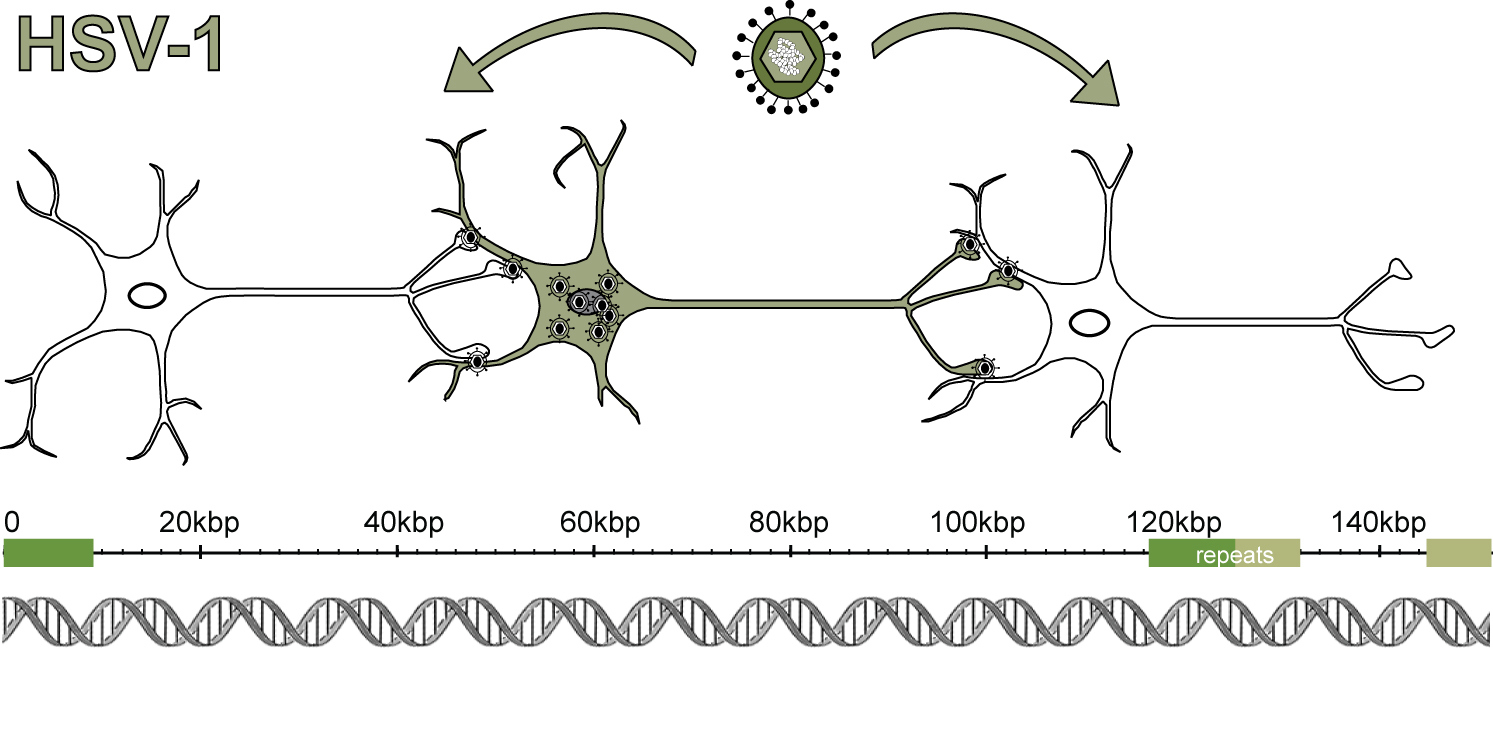 Pseudorabies virus (PRV) (Suid herpesvirus (SuHV-1)) Genomes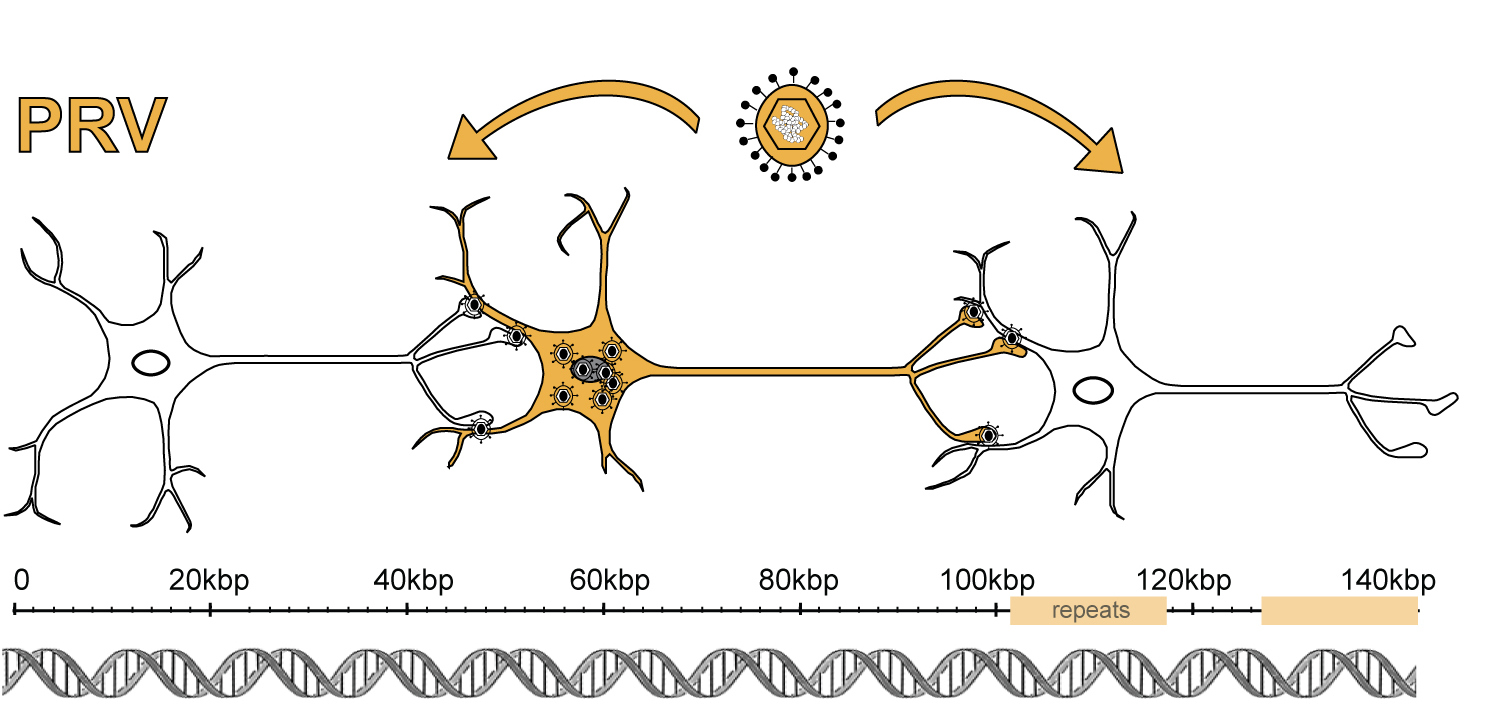 Images above courtesy of Pat Card and Moriah Szpara.